An Exquisite Wedding Venue
Exchange vows amidst beautiful stained glass, sip cocktails inside large marble foyers and dance the night away in a spacious Grand Ballroom. The spirit, history and luxury of Philadelphia comes alive inside the breathtaking Masonic Temple. Host an intimate wedding ceremony, a grand reception and everything in between within this historic fine events venue.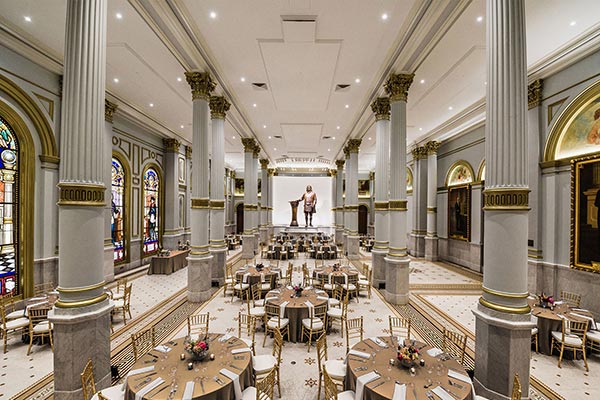 Dine and dance the night away at ONE! Our newly renovated Grand Ballroom accommodates 250 guests for a seated dinner with dancing or 300 guests without a dance floor. Brilliant stained-glass windows line one wall, and a magnificent bronze statue of Benjamin Franklin graces this extraordinary ballroom.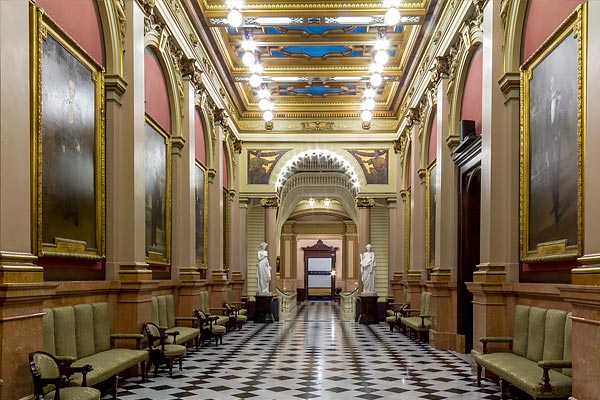 Imagine 250 guests mingling under the stars or 50 guests banqueting in this unique event space. An expansive double staircase and stunning stained glass windows offer breathtaking ambiance in addition to the starry ceiling above.
Bring the classic elegance of ancient Greece to your wedding with Corinthian Hall's Grecian columns and beautiful lighting. With room for 300 guests, there's space for everyone who matters to share your special day.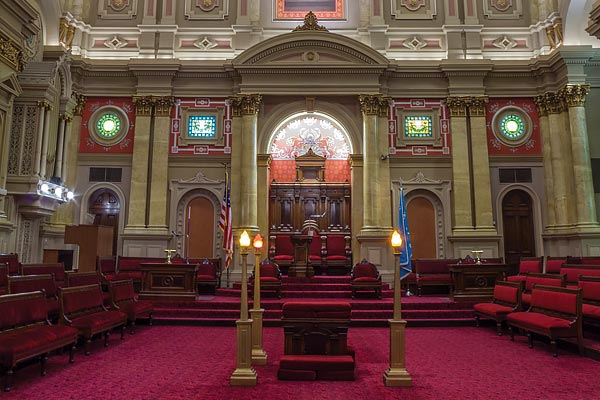 Inspired by the timeless beauty of the works of Da Vinci, Michelangelo and other Italian renaissance painters, Renaissance Hall – which seats up to 200 guests – is the ideal location for a sophisticated wedding ceremony. The ornately decorated high ceilings and rich red décor will take guests' breath away but not distract from the main attraction: you and your partner.
Tap into the mystique and passion of ancient Egypt with a ceremony in Egyptian Hall. You'll feel like pharaohs as 125 guests watch you tie the knot surrounded by luxurious purple and gold décor and hieroglyphs and paintings copied from various temples and tombs.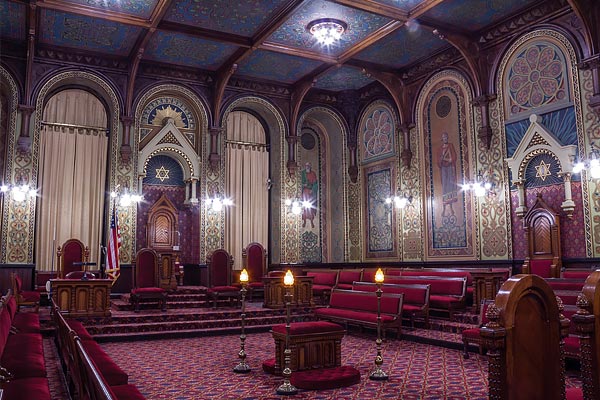 The patterned blues, reds and purples of Norman Hall create a lavish atmosphere for your special day. Up to 125 guests will feel like they've stepped into The Arabian Nights.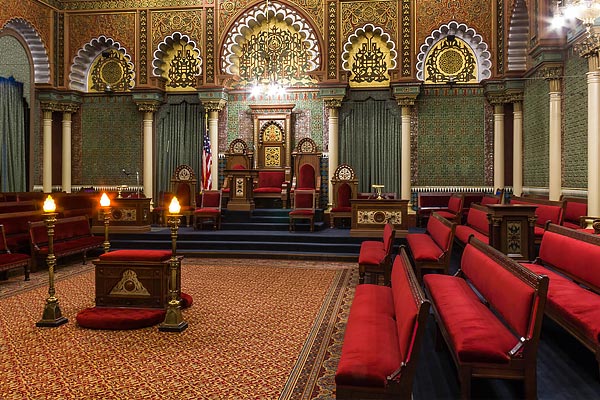 With décor modeled after the Alhambra palace in Grenada, Spain, Oriental Hall will give your ceremony an exotic flair. Seating 125 guests, it's perfect for intimate weddings.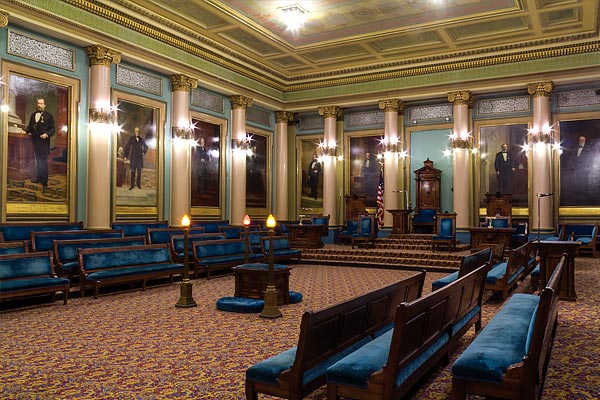 Decorated in blue and gold, Ionic Hall's understated glamour won't outshine you as you say your vows. With capacity for 125 guests, your nearest and dearest can share the day.
Reserve Your Wedding Space Today