Philadelphia's Historic Fine Events Venue
One, at the majestic Masonic Temple, is a stunning world-renowned architectural wonder, featuring magnificent rooms based on themes of ancient architecture and sweeping grand staircases.
The Grand Ballroom seats 250 for a sit-down dinner, and when combined with the Grand Foyer, can host 450 guests for receptions. The second floor marble Foyer can host an additional 200 guests for a reception "under the stars."  Additional foyers, reception spaces and exquisite meeting rooms create the perfect setting for more intimate events.  A library and museum feature articles belonging to George Washington and other national and international dignitaries, as well as decorative masterpieces and precious artifacts with captivating historical significance. This National Historic Landmark is central to the City of Brotherly Love… just one more reason why it's the perfect location for the perfect event.
An Exquisite Wedding Venue
Exchange vows amidst beautiful stained glass, sip cocktails inside large marble foyers and dance the night away in a spacious Grand Ballroom. The spirit, history and luxury of Philadelphia comes alive inside the breathtaking Masonic Temple. Host an intimate wedding ceremony, a grand reception and everything in between within this historic fine events venue.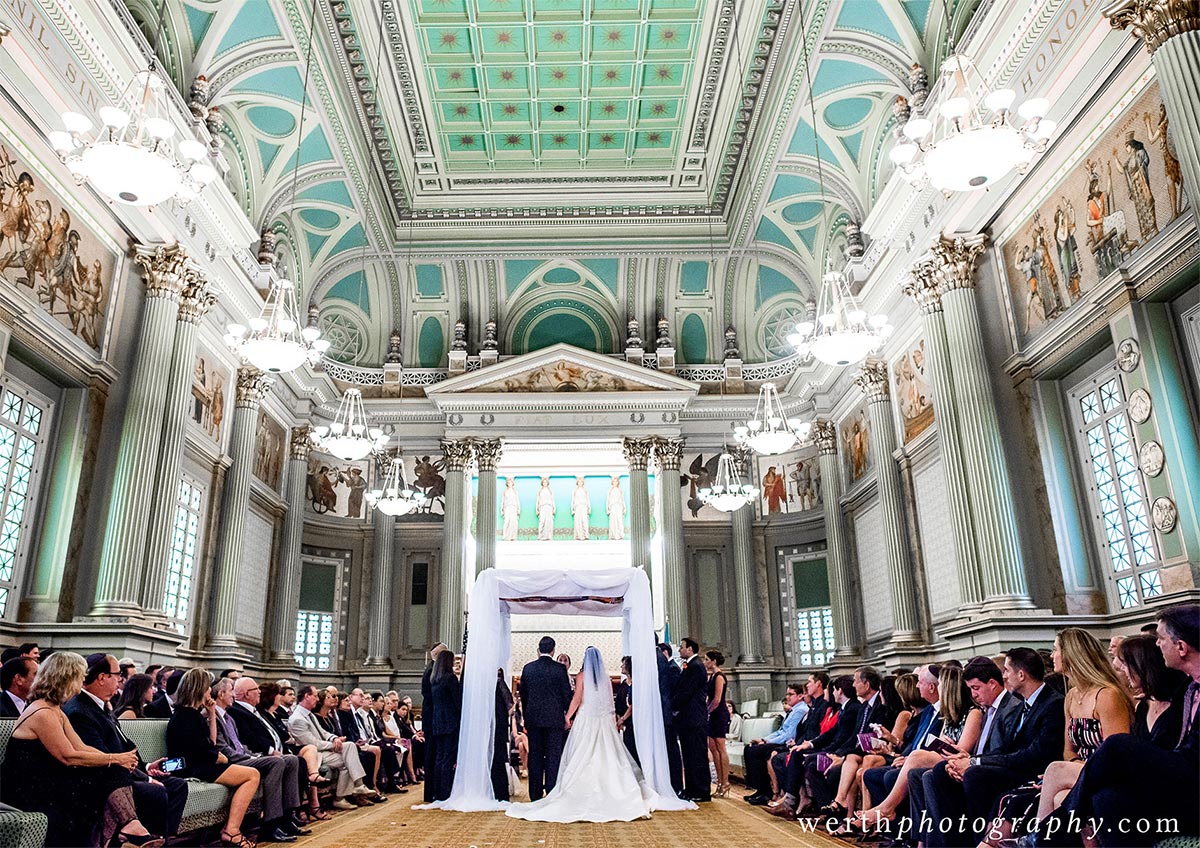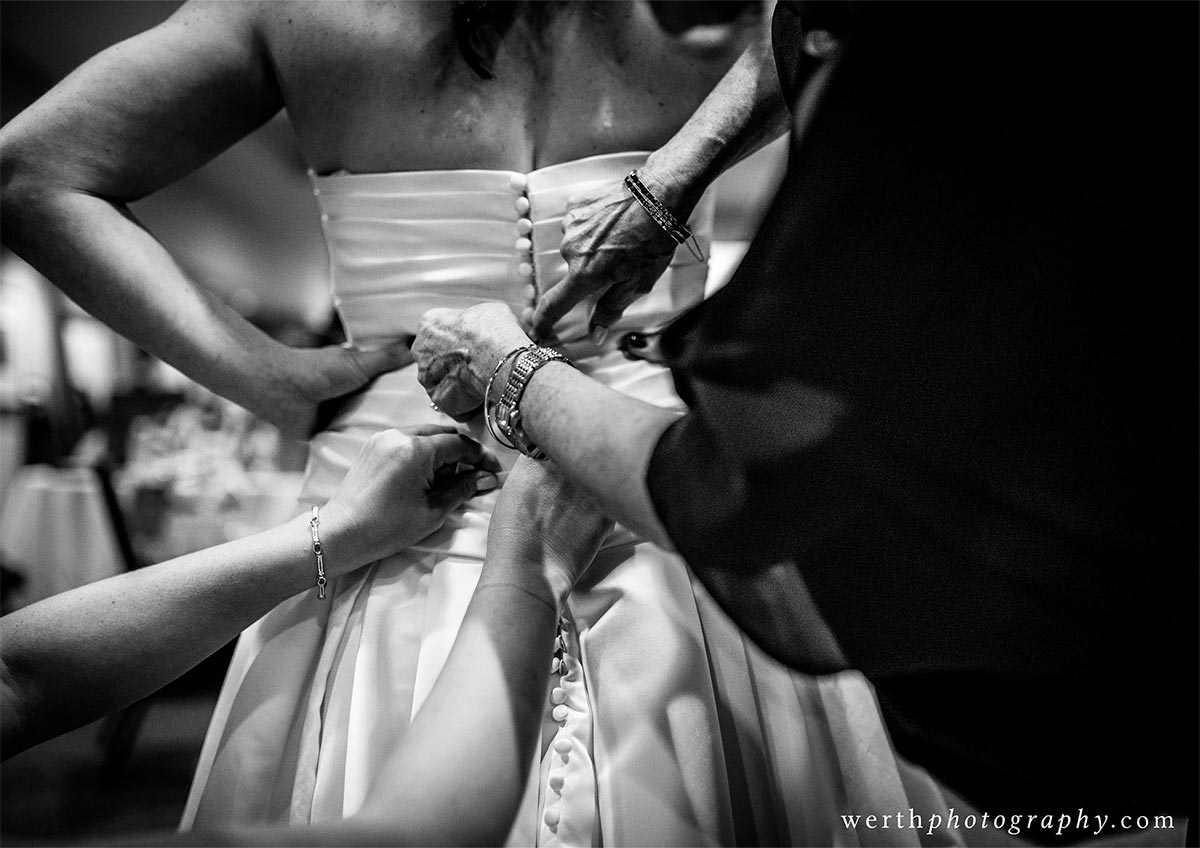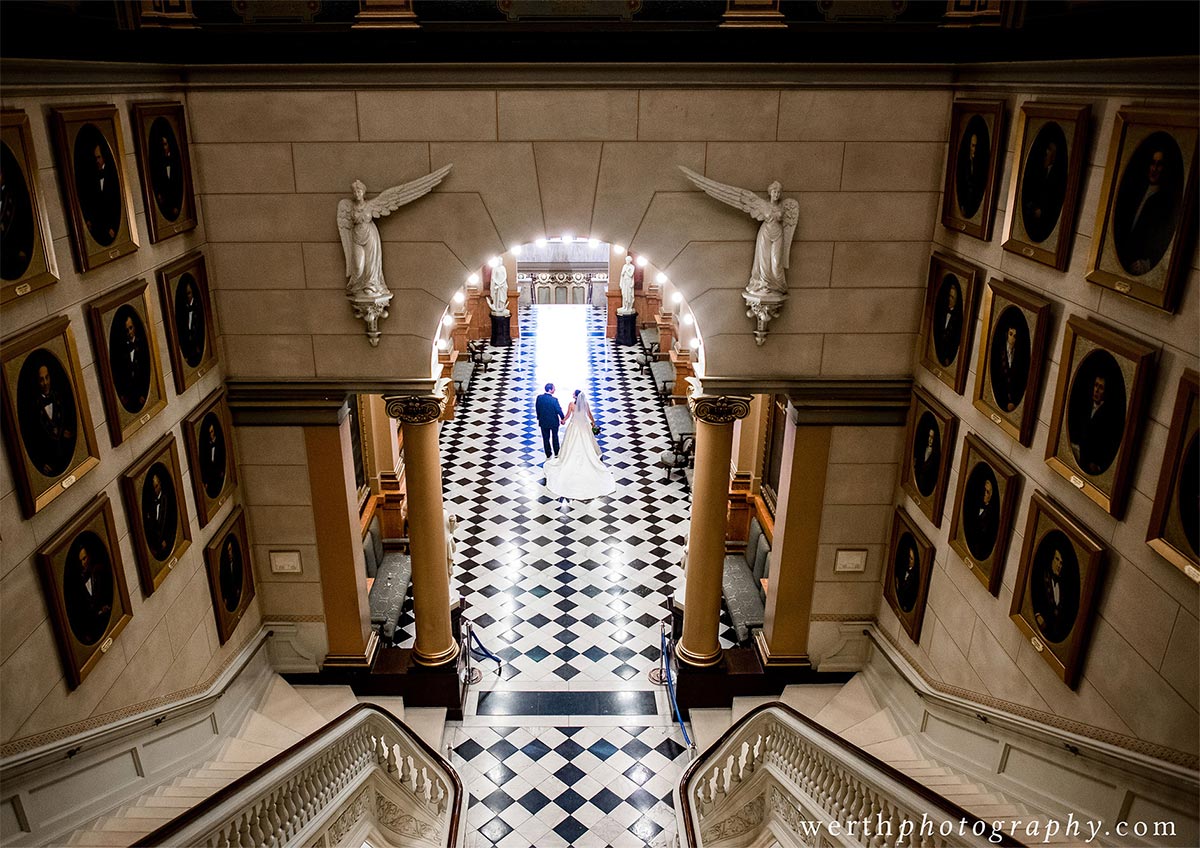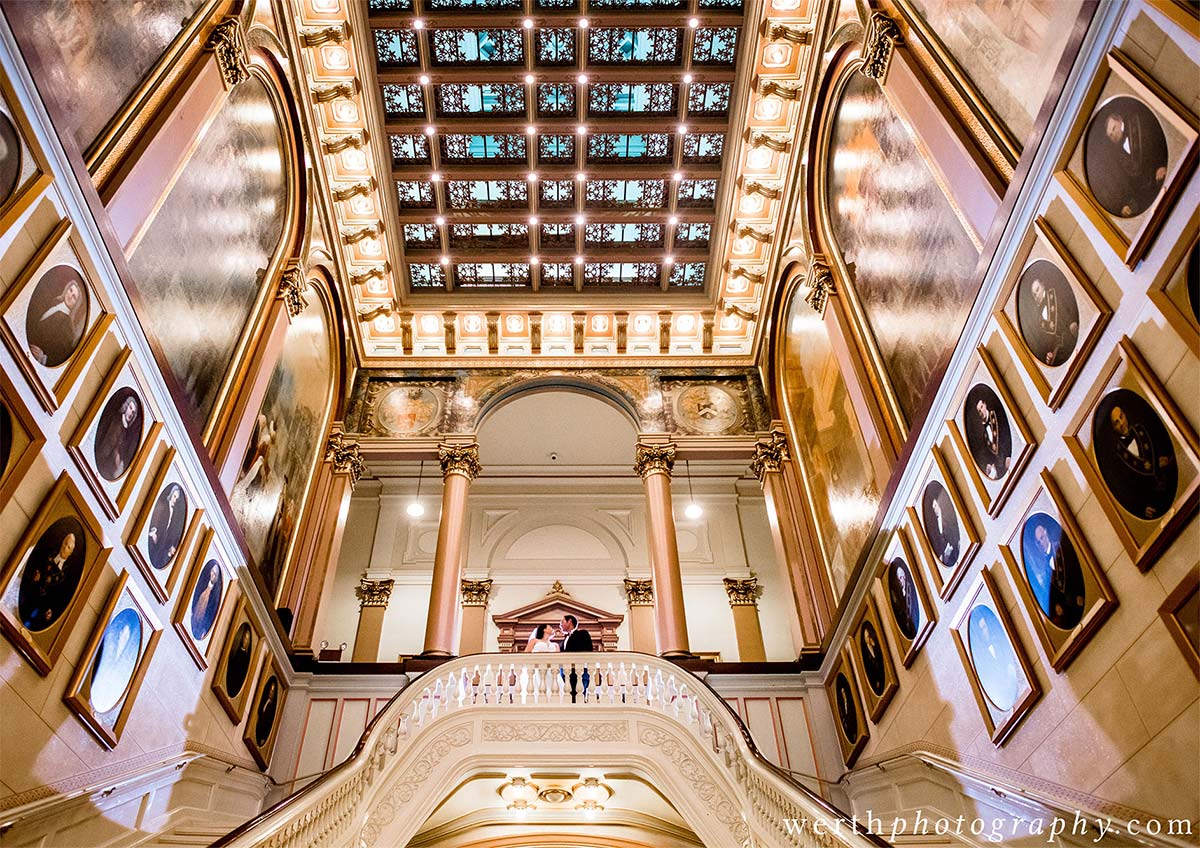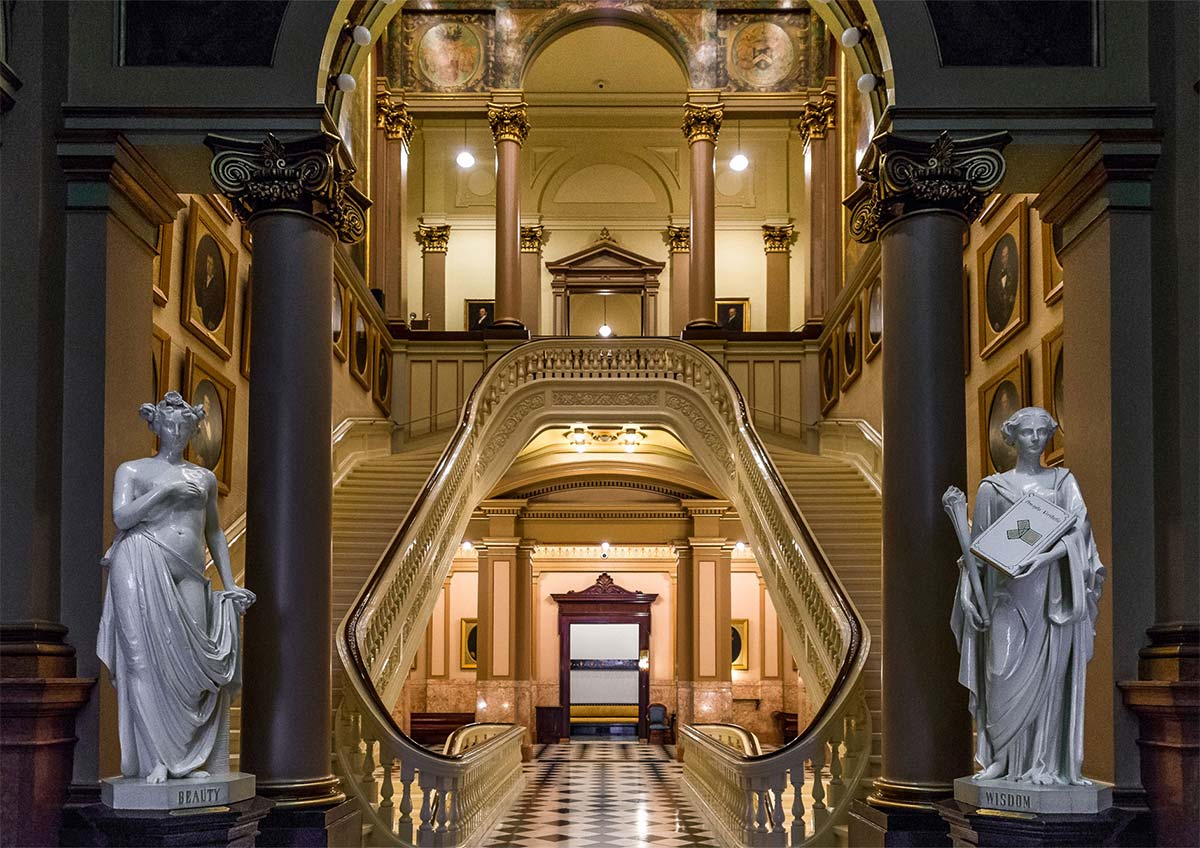 Accolades
The wedding was a dream come true!
We were wowed by the beauty of the venue immediately! Our experience with Sue throughout the planning and right through til then end of the night was impeccable! The wedding was a dream come true!
Perfect in every way
One North Broad and working with Sue was such an exceptional experience. My daughter's wedding was perfect in every way. Sue, I can't thank you and your staff enough for such an amazing event. Highly recommend One North Broad!
Wouldn't change anything!
The venue is so unique and beautiful and the staff made the entire experience so easy! Our ceremony was even better than we expected. We wouldn't change anything about it. If you want a venue that is breath taking, unforgettable and will surpass your expectations, you found it!
Exceeded expectations!
Thank you for making our wedding so magnificent!  I cannot stop thinking about every aspect of the ceremony....it was even more beautiful than I think any of us anticipated.
Best-kept secret in Center City.
This venue is unrivaled in terms of architectural beauty, history, and majesty - and it's the best-kept secret in Center City. Our guests were amazed by the setting, the quality of the food, the service, and every detail of the evening.
A truly magical experience.
One North Broad offers a truly magical experience. The grand halls, highly ornate architecture and classical music playing in surround, make you feel like you are in a dream. The food was outstanding and the service was exceptional.
A Professional and Very Successful Event
Thanks for a terrific party! Everything went very smoothly and we received many complimentary remarks on your cuisine. I think it was a successful day. Thanks again for a very professional and very successful event.
A truly breathtaking venue.
One North Broad is a truly breathtaking venue and we enjoyed every minute! We received many compliments from our guests on how amazing the venue was and we couldn't agree more.
The perfect setting for your corporate event
An executive board meeting, a week-long symposium with break-outs, a seminar with presentation over dinner, team-building activities, company workshops… whatever your meeting requirements are, our meeting rooms offer ideal and versatile settings so you can get down to business. We have audio visual and conferencing capabilities available to meet your needs, as well…  All within impressive settings in the ultimate center city location.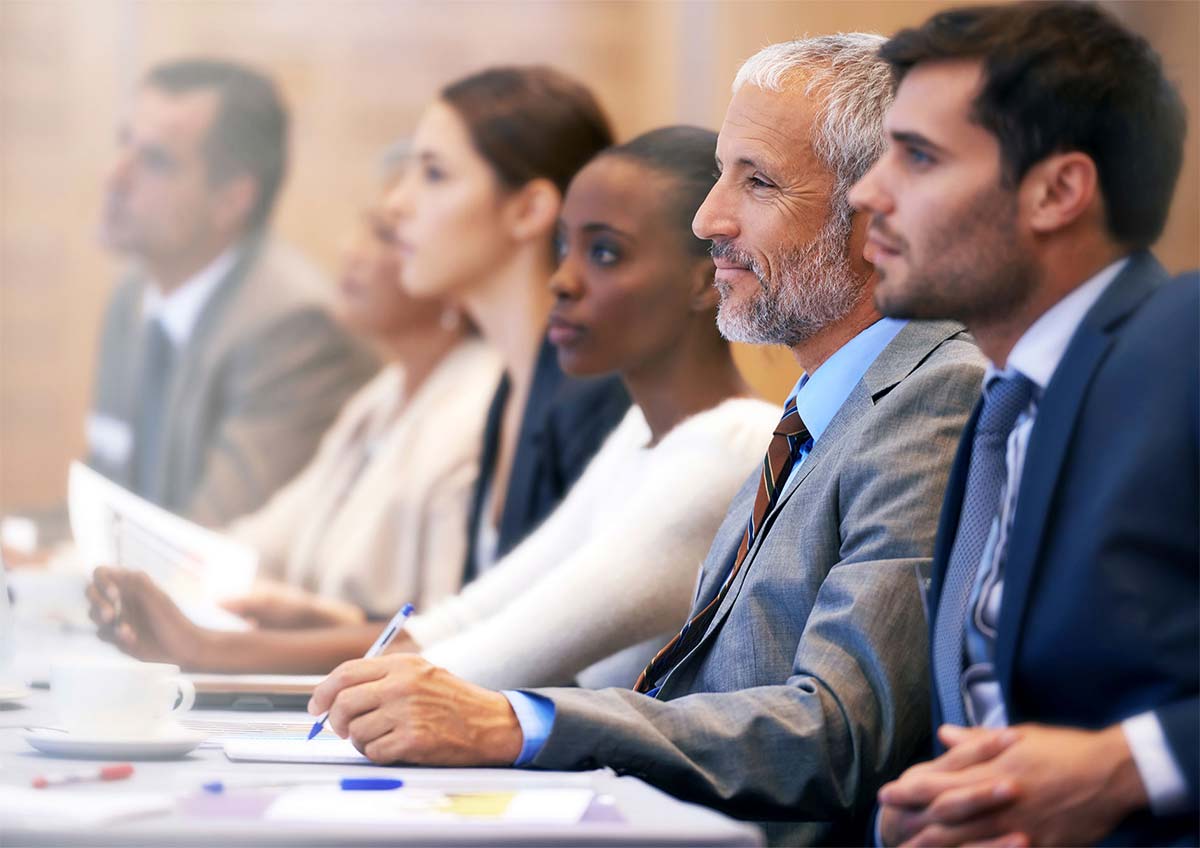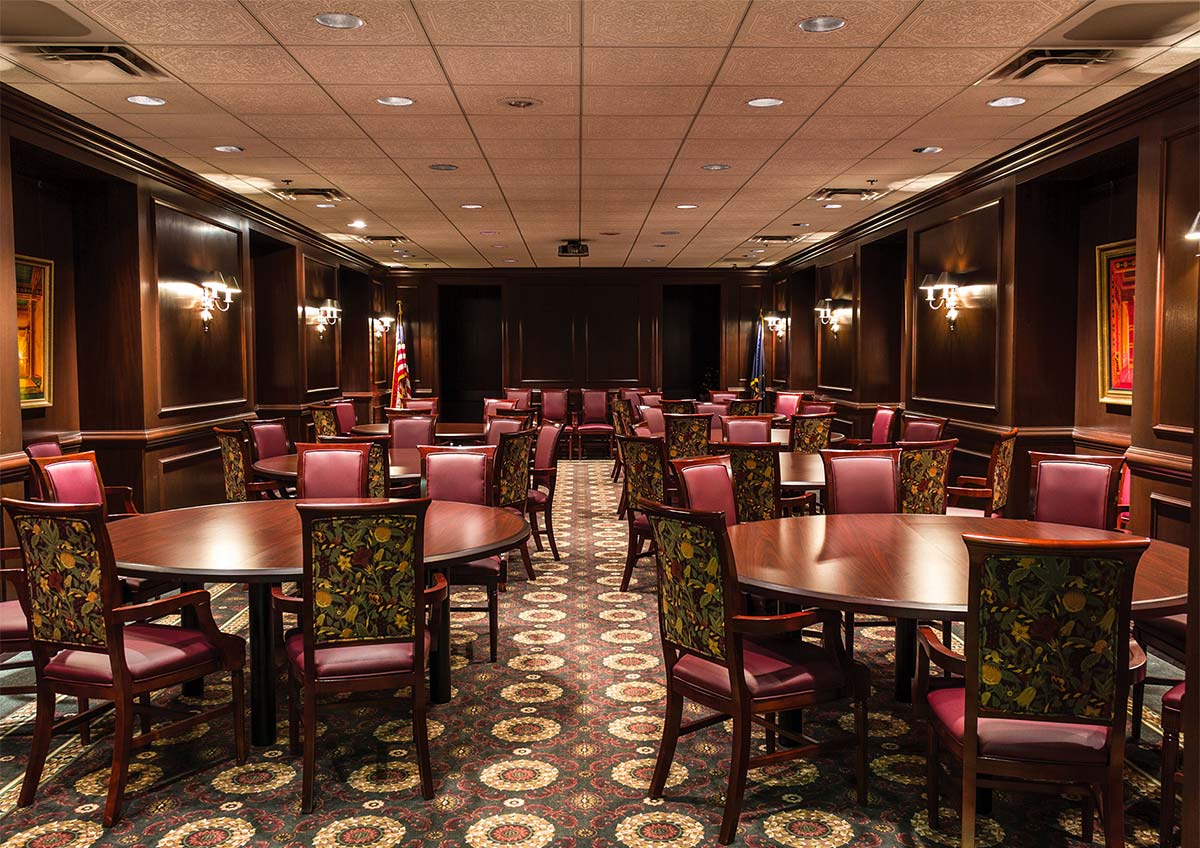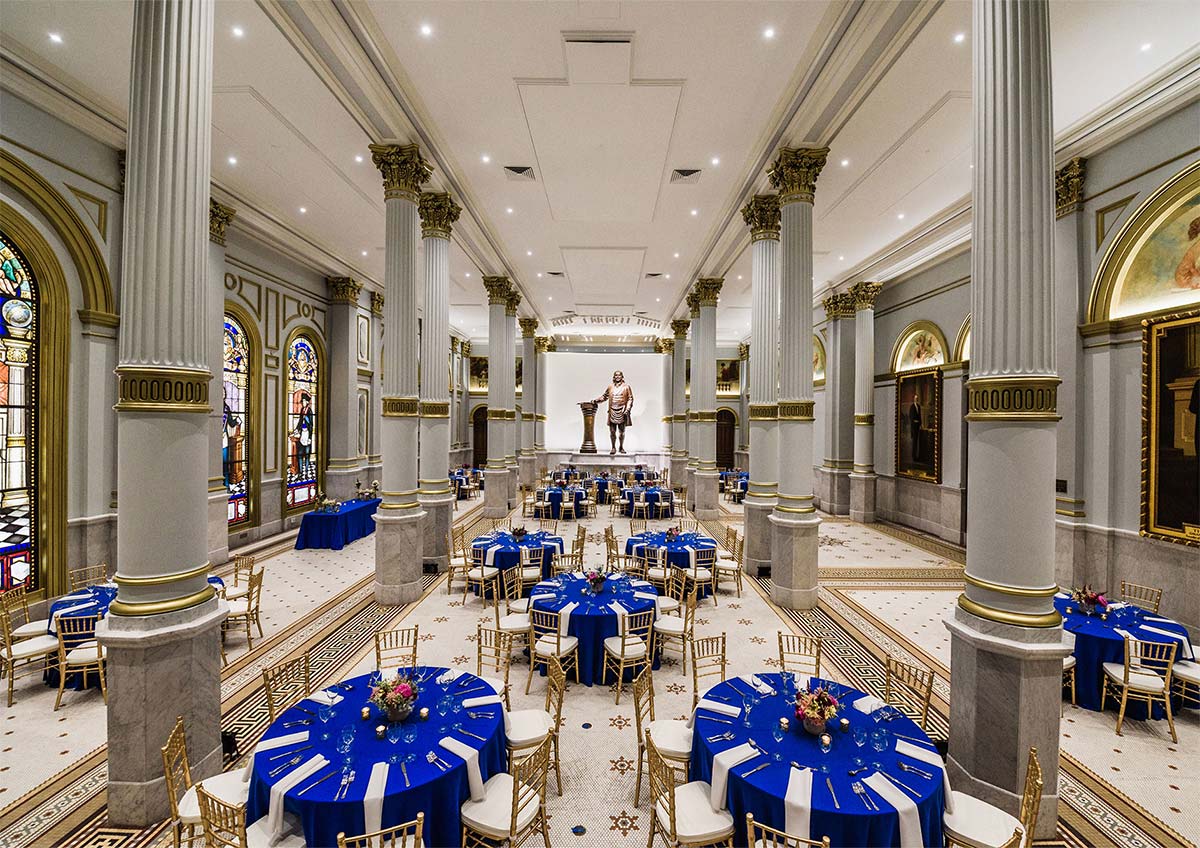 Spaces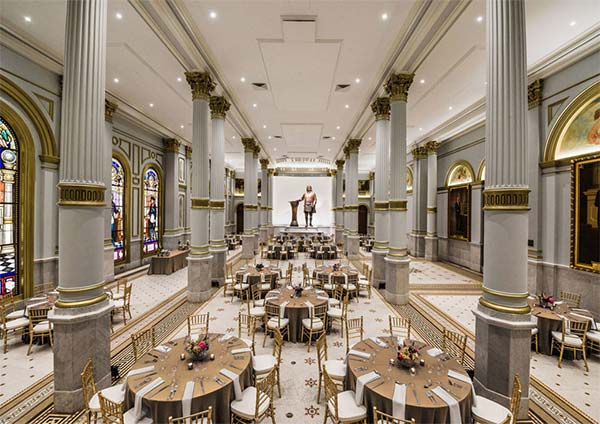 Grand Ballroom
Dine and dance the night away at One!   Our newly renovated Grand Ballroom accommodates 200 guests for a seated dinner with dancing or 250 guests without a dance floor.  Brilliant stained-glass windows line one wall, and a magnificent bronze statue of Benjamin Franklin graces this extraordinary ballroom.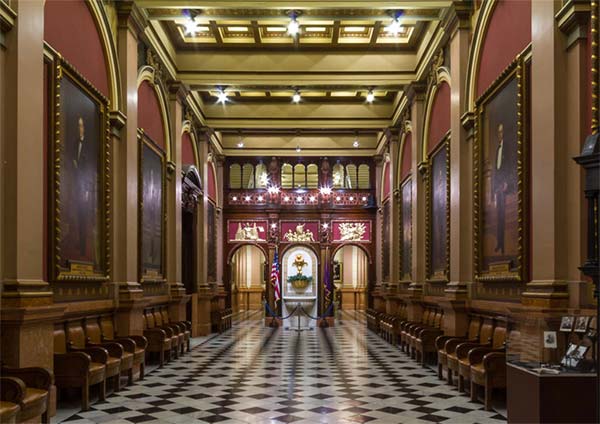 Grand Foyer
This beautiful marble-tiled foyer, graced at each end by sweeping staircases, is the perfect place to enjoy cocktails and hors d'oeuvres before dining in the Grand Ballroom. Combined with the Grand Ballroom, receptions of 450 guests flow beautifully.
Foyer Under the Stars
Imagine 200 guests mingling under the stars or 50 guests banqueting in this unique event space. A expansive double staircase and stunning stained glass windows offer breathtaking ambiance in addition to the starry ceiling above.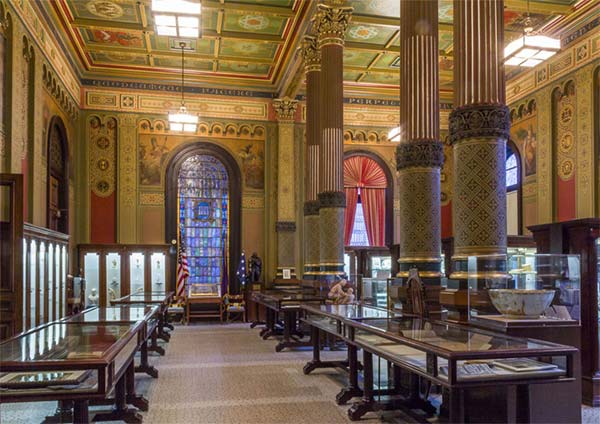 Library and Museum
Guests will delight in viewing the rich history and national treasures showcased in these captivating displays. Reception style, this space hosts up to 75 guests.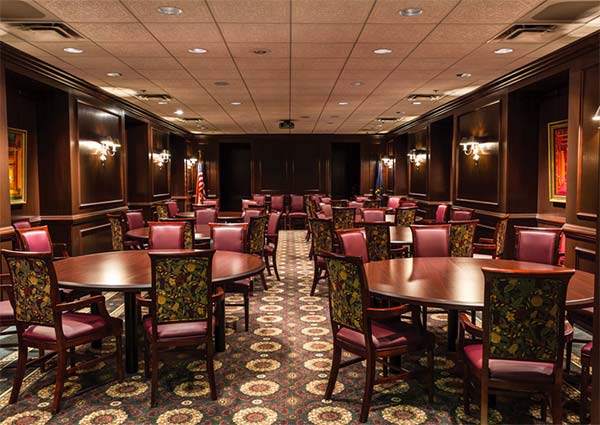 John Wanamaker Room
This richly decorated, wood-paneled room offers round tables for meeting and/or eating in a private and luxurious space. A projector and screen are available in this dining room, with a capacity of 50 guests.
Meeting Rooms
Ornate rooms themed after different styles of ancient architecture set the stage for meetings, weddings, celebrations, concerts and recitals, and inspire your guests to meander through history. Each meeting room has its own style, and selecting a favorite always sparks lively conversation.
Oriental Hall, Egyptian Hall, Ionic Hall and Norman Hall each seat 125 guests.
Renaissance Hall seats 200 guests.
Corinthian Hall seats 450 guests.
Gothic Hall seats 250 guests.
Handheld microphones are available in all of the meeting rooms; lavalier microphones are available in Corinthian Hall.
Each meeting room features beautiful working organs. Beverage are not permitted in the meeting rooms, however, docents sharing history and interesting facts about each meeting room will be sure to satisfy guests' appetites until they return to the party.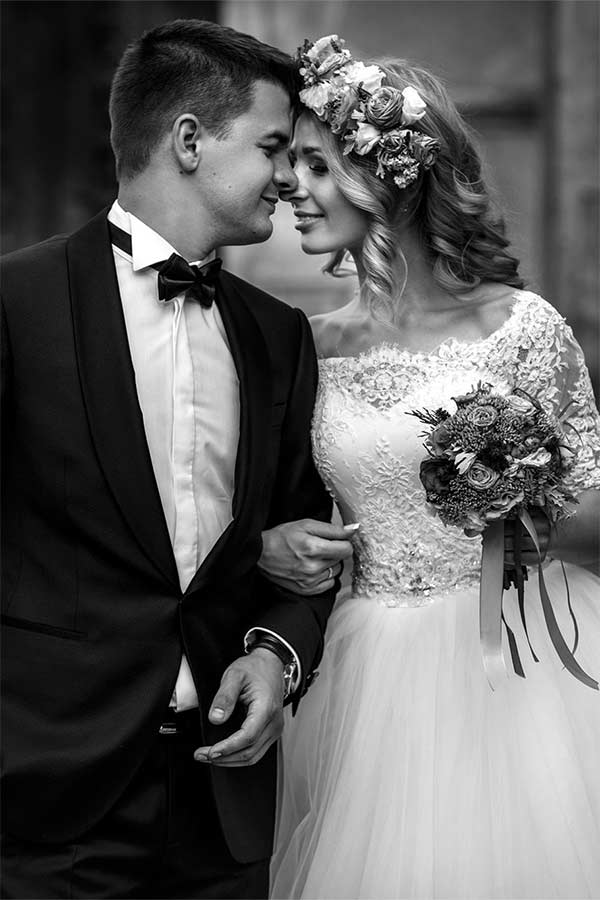 Services
Catering By Design (CBD) is the exclusive catering and hospitality partner to ONE, at the Masonic Temple. For over 25 years, Catering By Design has blended expertly prepared cuisine with striking conceptual design. CBD will work with you to create inspired dishes and flavors from all over the globe as well as walk you through every step of your event from creating a customized menu to choosing decor, entertainment and more.
Catering By Design's décor division, garnish, offers complete floral and space design services for all events, specializing in bridal personals, vivid centerpieces and striking foyer arrangements.
Click here for our detailed information sheet.
What is the rental fee? Fees vary based on the space selection, number of guests and days and hours scheduled. Please contact our Director of Sales and Events to request pricing information and availability.
Do you have an exclusive caterer? Yes, Catering By Design is the exclusive on-site caterer for ONE.
Is alcohol permitted? Yes. Our Sales and Events office will assist with arrangements.
Can we use candles? Yes, candles are permitted with proper containers.
Is music or dancing allowed? Music and dancing are encouraged!
Is photography permitted inside the venue? Yes!