An executive board meeting, a week-long symposium with break-outs, a seminar with presentation over dinner, team-building activities, company workshops … whatever your meeting requirements are, our meeting rooms offer ideal and versatile settings so you can get down to business. We have audio visual and conferencing capabilities available to meet your needs, as well … All within impressive settings in the ultimate center city location.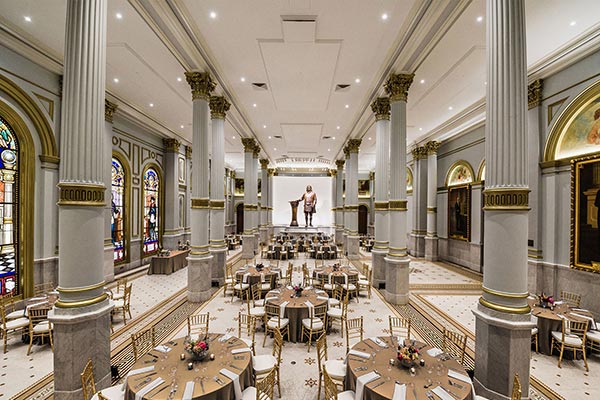 Dine and dance the night away at ONE! Our newly renovated Grand Ballroom accommodates 250 guests for a seated dinner with dancing or 300 guests without a dance floor. Brilliant stained-glass windows line one wall, and a magnificent bronze statue of Benjamin Franklin graces this extraordinary ballroom.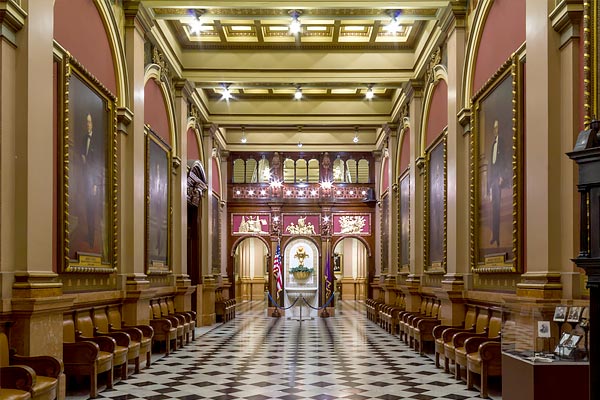 This beautiful marble-tiled foyer, graced at each end by sweeping staircases, is the perfect place to enjoy cocktails and hors d'oeuvres before dining in the Grand Ballroom. Combined with the Grand Ballroom, receptions of 300 guests flow beautifully. Venue-wide, we can host receptions for up to 500 guests.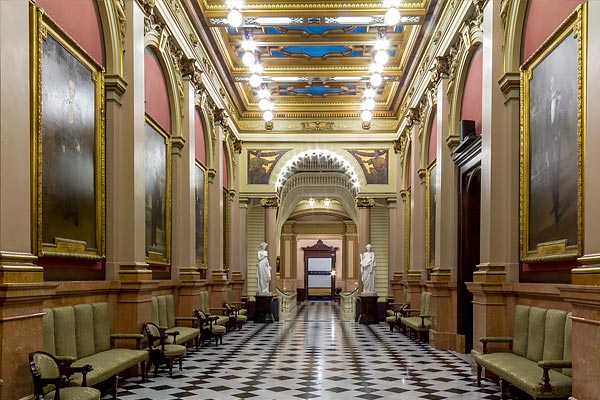 Imagine 250 guests mingling under the stars or 50 guests banqueting in this unique event space. A expansive double staircase and stunning stained glass windows offer breathtaking ambiance in addition to the starry ceiling above.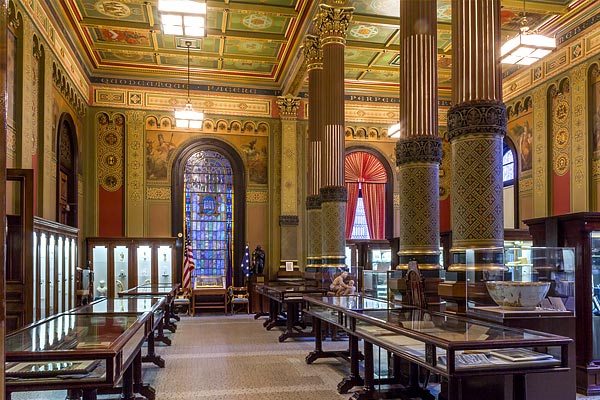 Guests will delight in viewing the rich history and national treasures showcased in these captivating displays.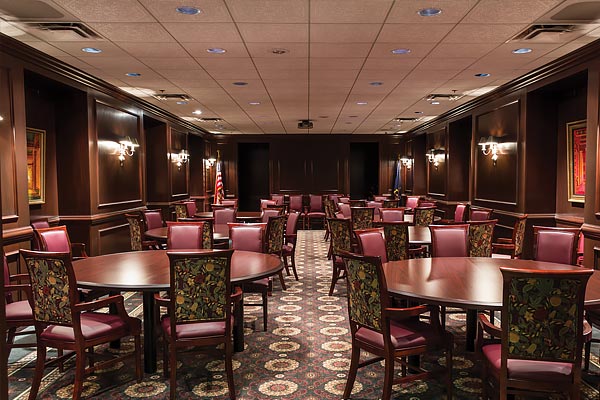 This richly decorated, wood-paneled room offers round tables for meeting and/or eating in a private and luxurious space. A projector and screen are available in this dining room, with a capacity of 64 guests.
With room for 400 people, ONE's largest event space is suitable for conferences, presentations, recitals, concerts, networking receptions and more. Let the ancient Grecian art and architecture inspire new creative efforts during your corporate event.
Reserve a Space or Meeting Room Today!